Top North Carolina Wedding and Event Photographer | Traci Arney Photography
Award Winning Bridal Portraits
Why do I submit to photography competitions? By submitting my work to photography contests, galleries, and museums, I constantly have to push the envelope and grow as a photographer. This is important for both you and me. Personally, I am constantly driven to learn and to improve my art. This benefits you as my client because my work is always evolving and improving. "Windmill Bride" is a Fearless Award winning image, Collection 24
This is definitely one of my most iconic photographs and I feel like this image is the very embodiment of my cinematic, fine art style. Also, it's a huge nod to the bravery that I love in my clients and in my images. One of the most important aspects of any of my shoots to to clearly demonstrate the true personality of my subjects.
My fearless bride, Victoria, grew up on the Elkin Creek Vineyards in Elkin, NC with her father and, throughout her childhood, she would climb to the top of this windmill. When we went home to do her bridal session, I asked if she would mind climbing the windmill in her bridal gown. She kicked off her shoes and never hesitated. It made for both a breathtaking and award winning image unlike any other.
Shot with a 24-70mm lens at f/2.8. I'm laying on the ground and shooting slightly uphill. We shot approximately 50 images to get this one. Edited completely in Lightroom.
View a lovely article about this image here. (http://www.designbolts.com/2015/01/02/30-beautiful...)

Bridal Portrait Session at North Carolina Museum of Art, Raleigh, NC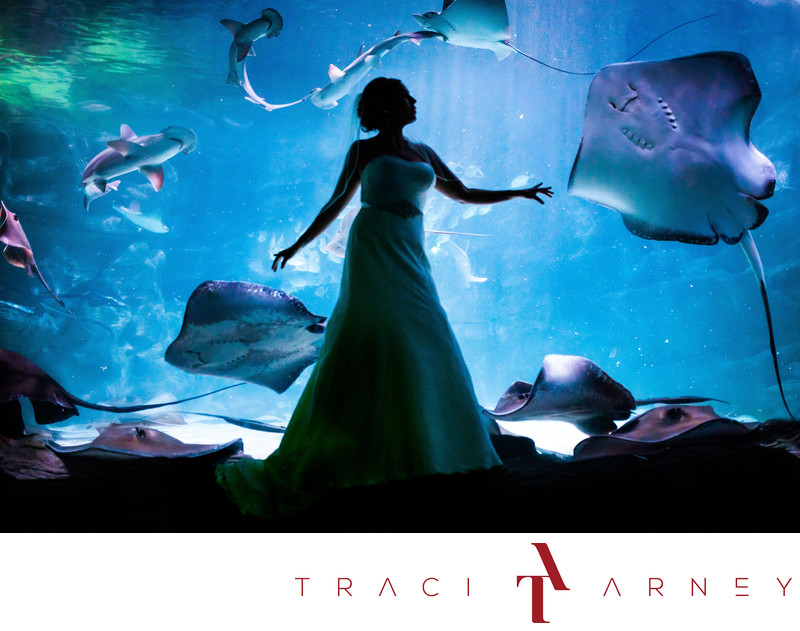 Bridal Portrait Session in Ripley's Aquarium, Myrtle Beach
5 Portrait Session Tips from An Award Winning Photographer
1) Choose a photographer who you trust and who you know you'll end up being friends with. I can't stress this one enough. In this immediate-social media culture, we tend to put on a show in our selfies. But when you hire a photographer for your wedding and portraits, the images are meant to last lifetimes. We don't create these type of photos just for ourselves and friends. Rather they are for us as well as future generations. Those generations will want to know who you really are. To get such intimate, true photographs means you have to let your guard down with your photographer. You need to be able to laugh and cry in front of them they way you would with a friend. If you don't love and trust the person you hire, your images will probably feel shallow but if you TRUST them, they can give you images that will break your heart and make your emotions soar over and over again. They will be images that tell your grandchildren what you were REALLY like and that is the true legacy.
2) Be real . A good photograph does not necessarily equate to an amazing portrait. What make a good image is one the that tells a truth about you. It resonates with you long after you stop looking at it and you just keep thinking about it and can't get it out of your head. The way we achieve that is to bring your personality, who you really are into your images. So talk with your photographer about locations and activities that really speak to who you are as a couple.
3) Shoot in locations that you love Choosing places or things to do that are important to you will result in images that feel genuine. In addition, because you are doing things you love to do, you'l be more relaxed and have more fun during your session. Go to a baseball game or go bowling, or even just hang out together and we'll get shots on the subway. Or if you like to kick back in your local pub or even just play board games at home. The locations you choose can further the story we are telling in your images and those will be the images you will want to hang in your home and have in your album.They will mean more to you now as well as in the long run.
4) Do not limit your time during your shoot. Many photographers limit their sessions to 1-2 hours. The problem with this approach is that it limits the time you have to get comfortable and be real in your shoots. Images will seem stiff and overly posed. Also, when you spend more time in front of the camera before your wedding day, trust is built early and the wedding day goes that much smoother. Our sessions are planned for 3 hours but often go longer than that based on the activities and locations we choose to incorporate. The result is a series of epic photos that tell a complete story of who you are as a couple rather than a staged pretty picture.
5) Chose clothes that show your actual style*. I'm not saying come in sweatpants and a ratty t-shirt. And sure there are things you should and shouldn't wear, pinstripes come to mind. But dress like who you are.
For the ultimate portraits, do things that make you happy and be who you really are. We'll handle the rest.
*Of course, if you are wearing a bridal gown, then we do everything possible to make sure the gown remains pristine even in nature. We have large sheets that we move you around on so protect the dress. Then, when we are ready to take the photo, we tuck the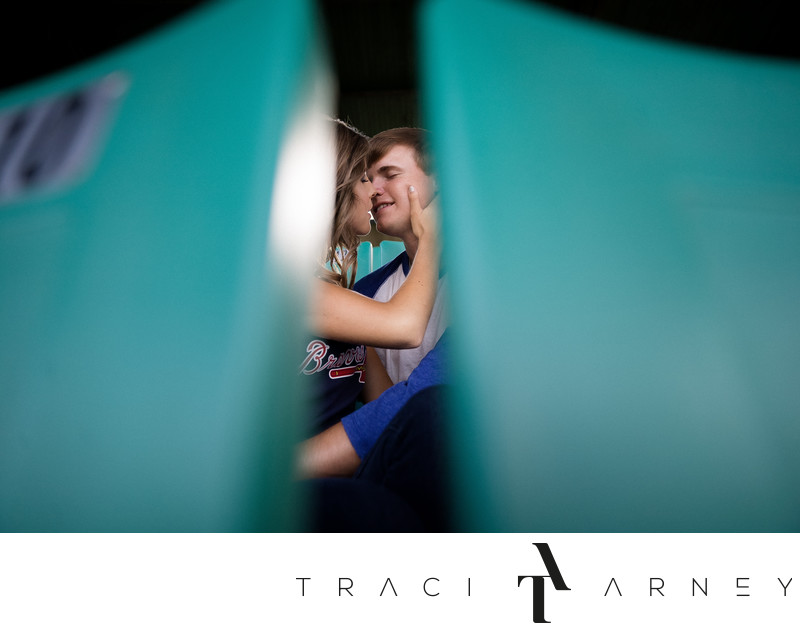 Engagement Session in War Memorial Baseball Stadium. Greensboro NC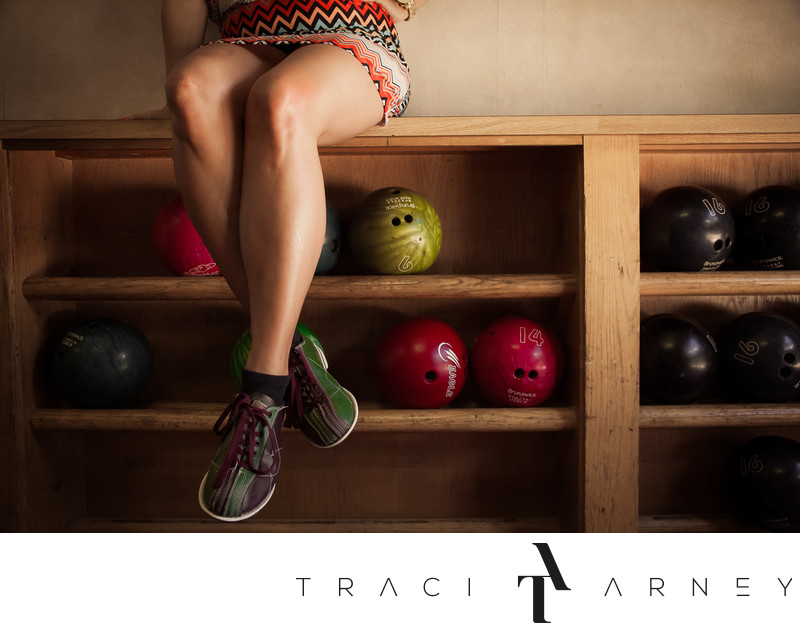 Engagement Session in Triad Lanes Bowling Alley, Greensboro, NC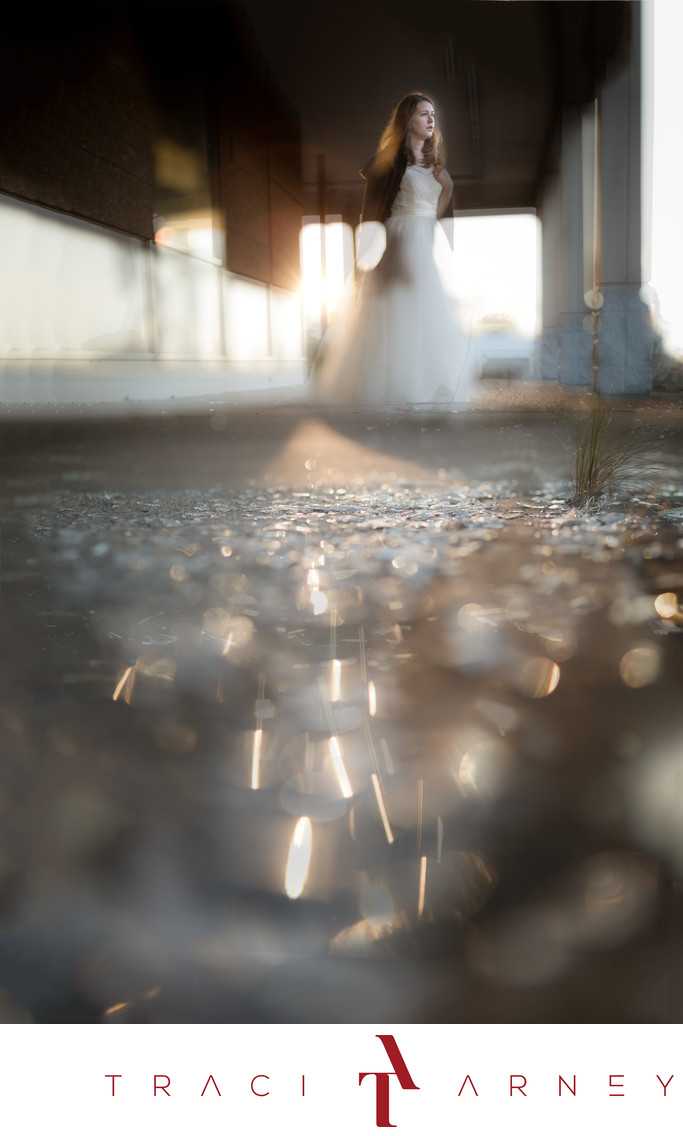 Bridal Portrait Shoot in Abandoned Places, Charlotte, NC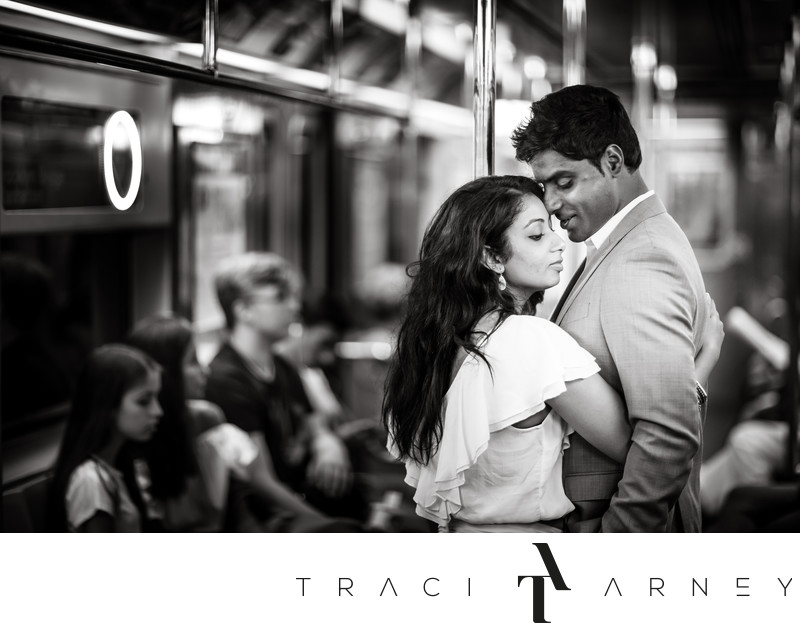 Engagement Session Shoot in the Subway, New York City, NY

Location: 318 Elkin Creek Mill Rd, Elkin, NC 28621.

Keywords: Award Winner (12), Bridal Portrait (18), Bridal Session (71), Bride (98), Destination Portrait Session (10), Elkin, Elkin Creek Vineyard (2), Fearless Award Winner (11), North Carolina (38), Wedding Gown (19), Windmill (2).

1/100; f/2.8; ISO 100; 24.0 mm.


Destination Wedding Photographer, Copyright @ 2023, Salisbury, NC Wedding Photographer Traci Arney, 225 Stonefield Ln, Salisbury, NC 28146, (336)404-6949, Privacy Policy, Terms of Use