How Destination Wedding Photography Works
Shooting destination weddings is one of the highlights of my already incredible job. I adore getting to go with my clients and spend more than one day with them and photograph every part of their wedding weekend. For this wedding at Excellence El Carmen in the Dominican Republic, I was with my couple for 3 glorious days. This wedding was even more special as I was shooting a beautiful and talented fellow photographer and friend and her new wife. When I shoot for other photographers, it's an incredible treat because I get all kinds of crazy access, we brainstorm together, plot things out, and work together to create truly incredible images. So if you're a photographer and you're interested in hiring me, I am definitely in!
When booking your destination wedding location, you have a couple of options for selecting your photographer.
Book a photographer who lives and works regularly in the destination location. The benefit of this is that there won't be any travel fees associated with choosing a local photographer. However, there are certain things you need to watch out for. Is the photographer part of the resort? This might mean that they will only be available to you for a limited amount of time. Local photographers need to show you their full portfolio of wedding photography. Also, be sure to ask to see several complete weddings so you can check their consistency. Do you feel a connection with the photographer. This is incredibly important for imagery that feels genuine because you need to feel comfortable with the person you are working with. Finally, check the reviews and find out how long turnaround time is. Clients have found that, especially when shooting outside their native country, they have a difficult time receiving their images and getting service after the wedding is over.
Book a photographer local to where you live and that has worked with people you know. This is a great option because you will know people who have experience with your photographer. You can meet locally, get to know one another, and build rapport early on. You can ensure that you will have easy communication even after the wedding and you can have a lifelong relationship with your photographer. When choosing a local photographer, make sure they have travelled abroad or have shot outside of their local area. Shooting in a foreign country comes with a lot of requirements as a photographer that requires much advance work which might include updating passports, getting a work permit, and working with the venue and vendors before they arrive on location. Travel fees will include airfare and transportation, hotel, food and other associated fees.
Book a photographer who specializes in destination weddings. These photographers have a ton of experience traveling to various locations around the globe. Since they have worked at s many locations, they have a specific knowledge and workflow for how to navigate shooting in new places. Typically destination wedding photographers are in the upper echelons of their field and their work will be of a higher caliber. They can offer you advice on planning from afar, how to insure your trip, and offer specific knowledge on how to lay out your photography sessions to get the best images and bang for your buck. Of course, more experienced photographers might come at a higher price tag. You should expect to cover all of the photographer(s) travel fees including airfare and transportation, hotel, food and other associated fees.
Traveling With A Photographer
With a destination wedding or elopement, I like to meet my clients at the airport and fly with them. Traveling together offers a huge opportunity to photograph you when your excitement is building and I can get cool and unusual shots like this one on the airplane which sets the mood for the entire shoot. (We just need to make sure we select our seats accordingly.)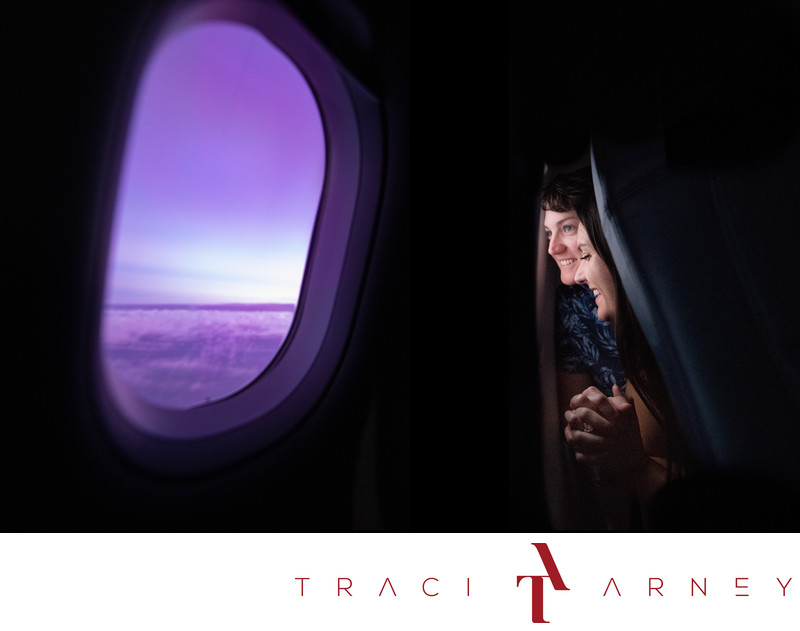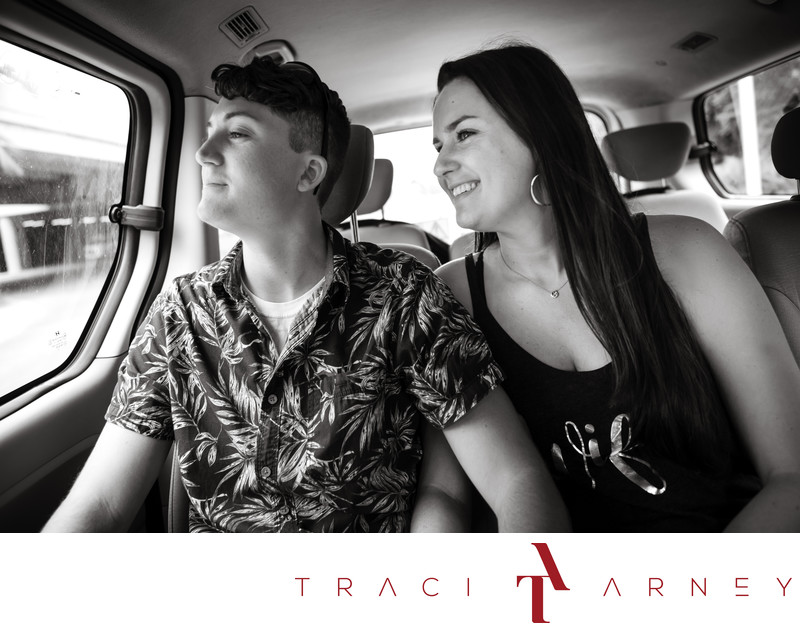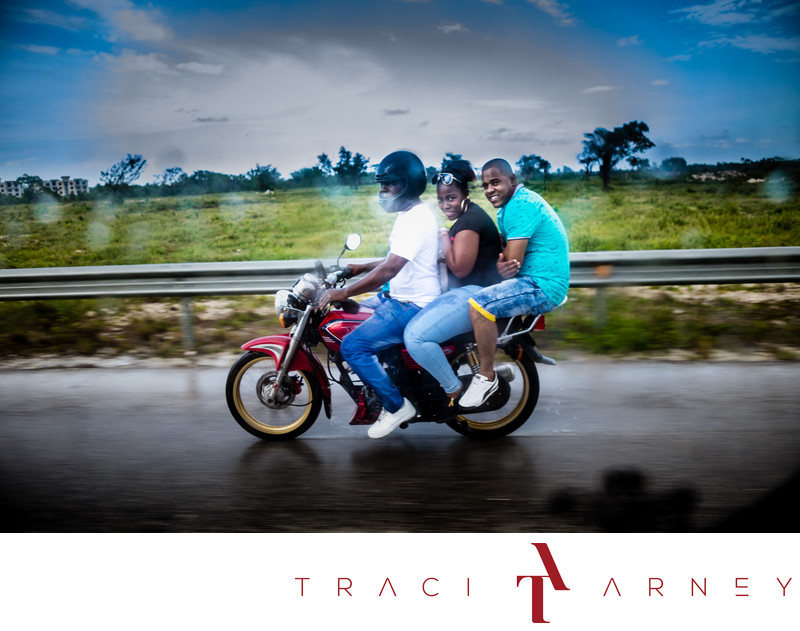 Once we arrive on location, (I'm taking photos the whole time, of course), we generally head to our separate rooms to unpack and organize. Then we'll meet up and I trail you during all your activities and create stunning images of your weekend. I will often shoot smaller weddings and elopement by myself but you are always welcome to add on a second photographer*. If it's just me, I will hang with you when you are together, and when you go your separate ways, I tend to float back and forth between the two of you.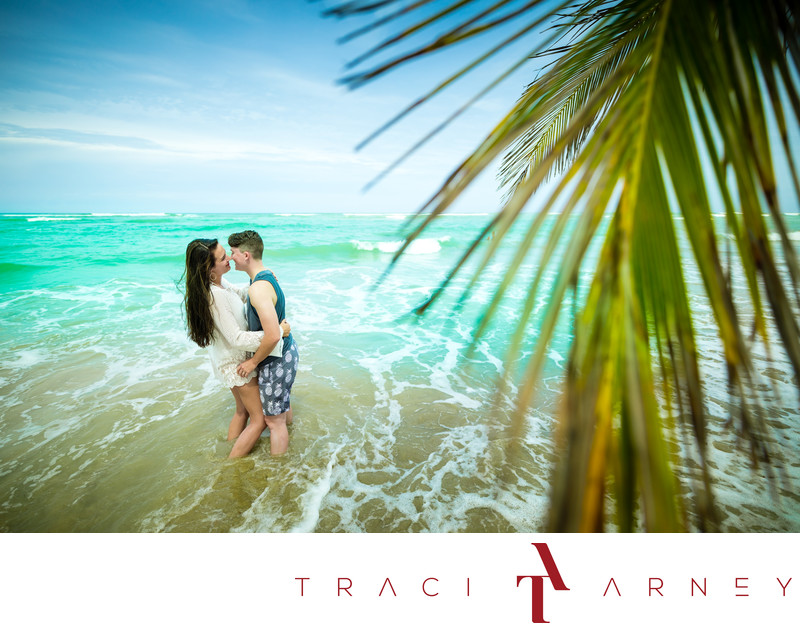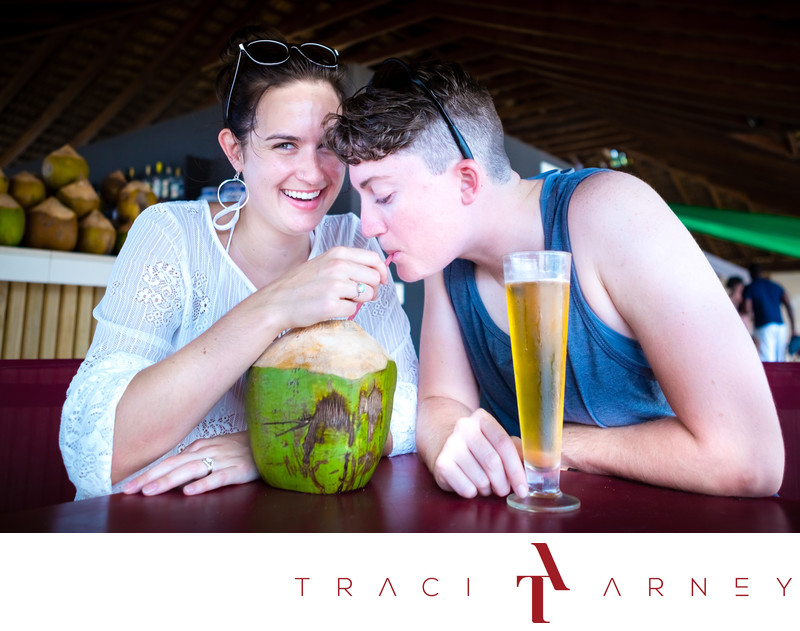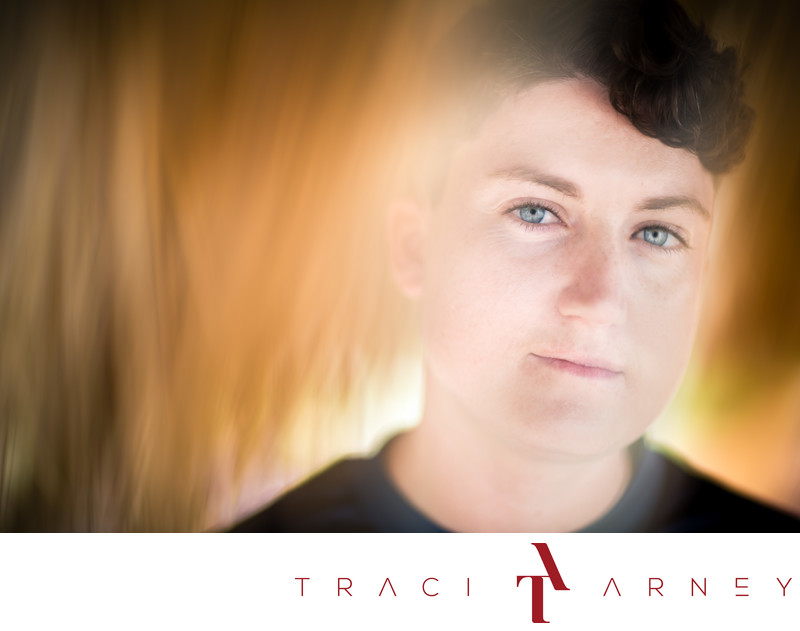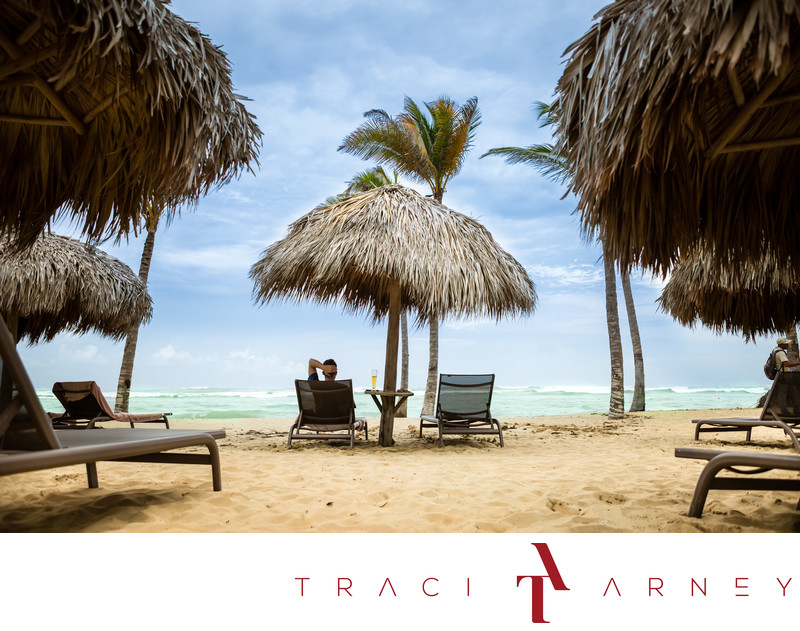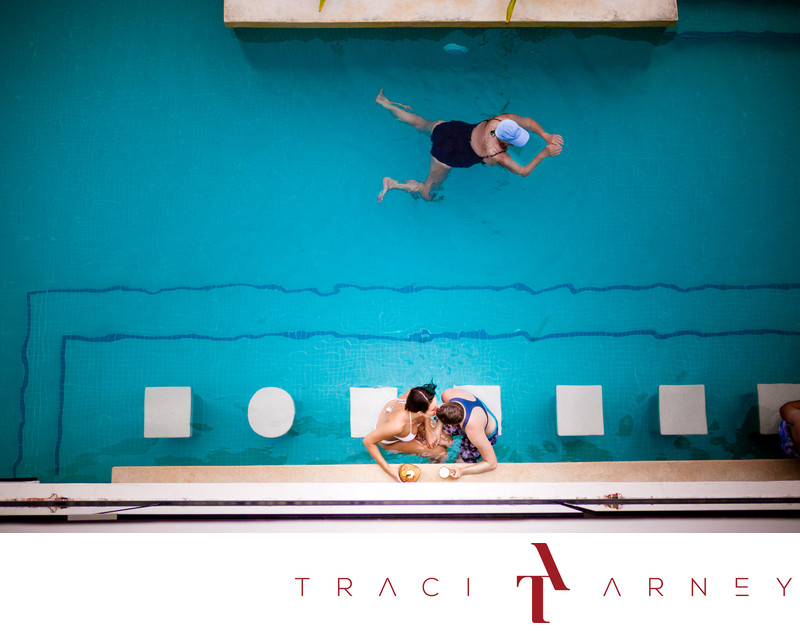 When's it's time for the ceremony, I will photograph all the getting ready images of both of you. This is when having a second photographer can be so beneficial as each one of you can receive coverage separately.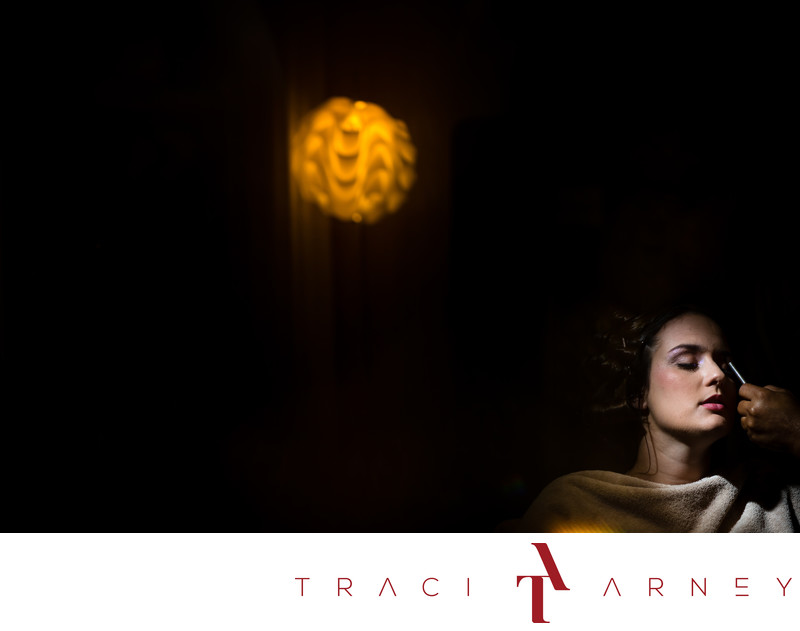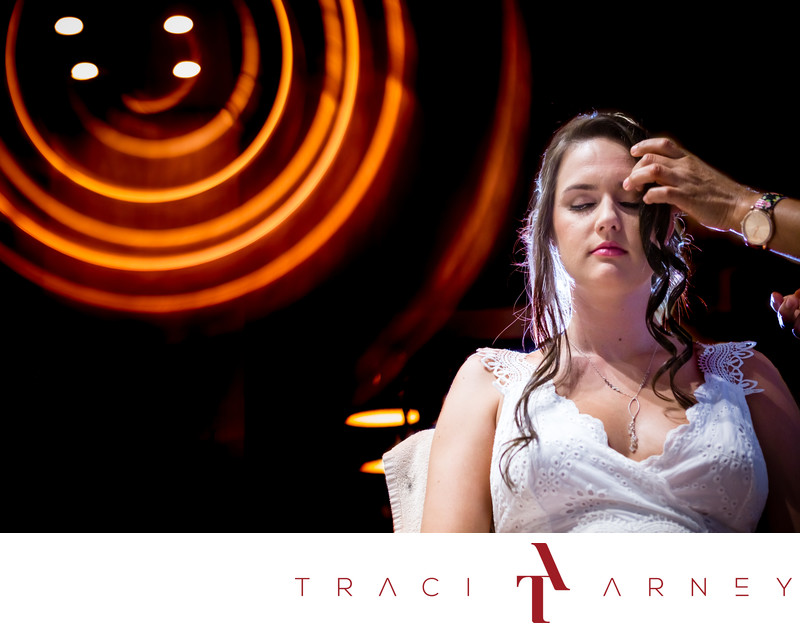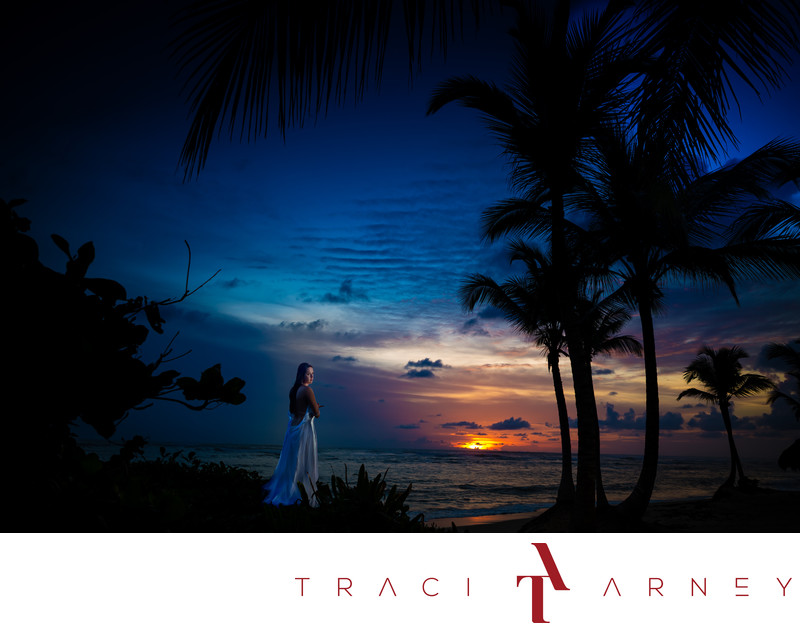 During the wedding ceremony, I (or both myself and my second photographer) will be sure to get photos from as many perspectives as possible. Then we'll sneak off and do some formals and perhaps a romance session images of just the two of you together. If you don't want to leave your guests, consider booking a Day After session instead of doing a romance session. Adding this additional portrait session keeps allows us tons of time to get epic shots at your wedding location the next day. Typically, people choose destination wedding because of the incredible locations. A Day After Session is the perfect opportunity to create photographs in these locations without time limitations.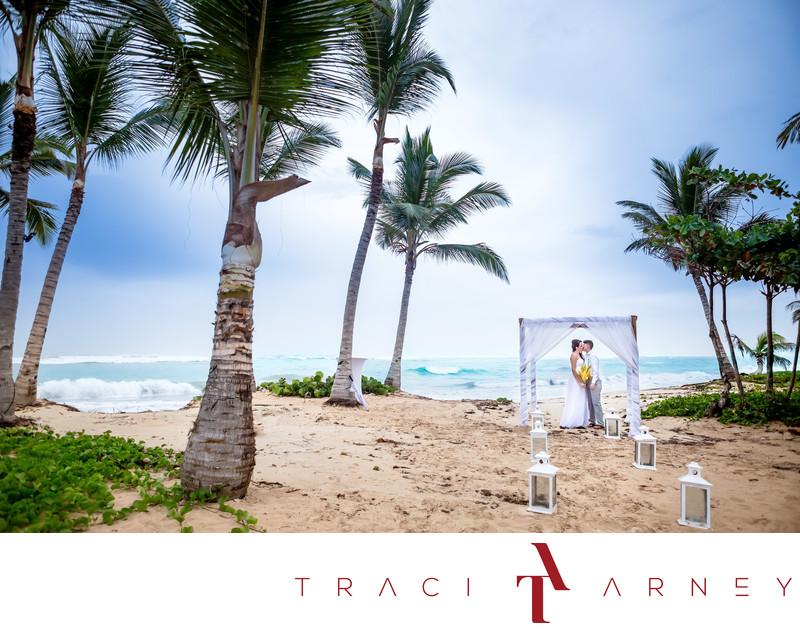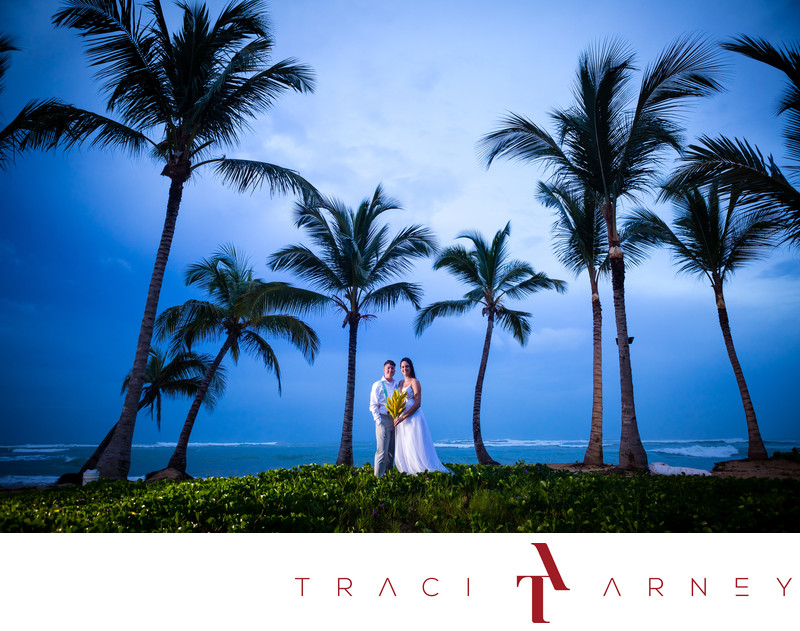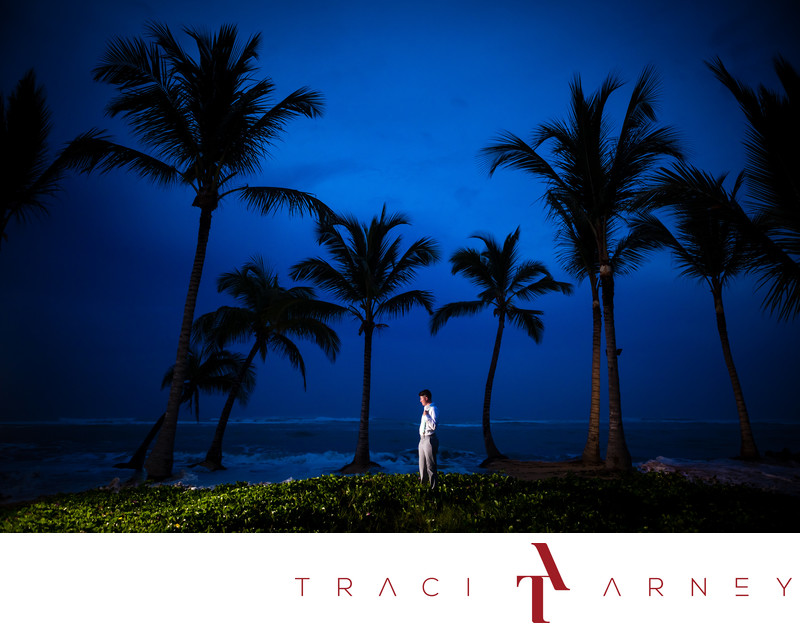 After your portraits, we head off to your reception whether it is for 2 people or 200. We want to be there with you throughout the festivities so we can document your entire day together.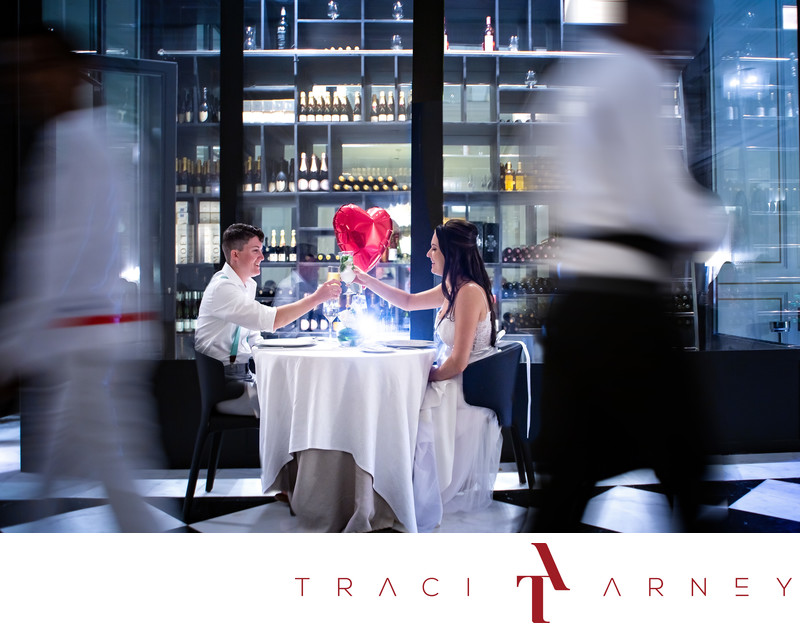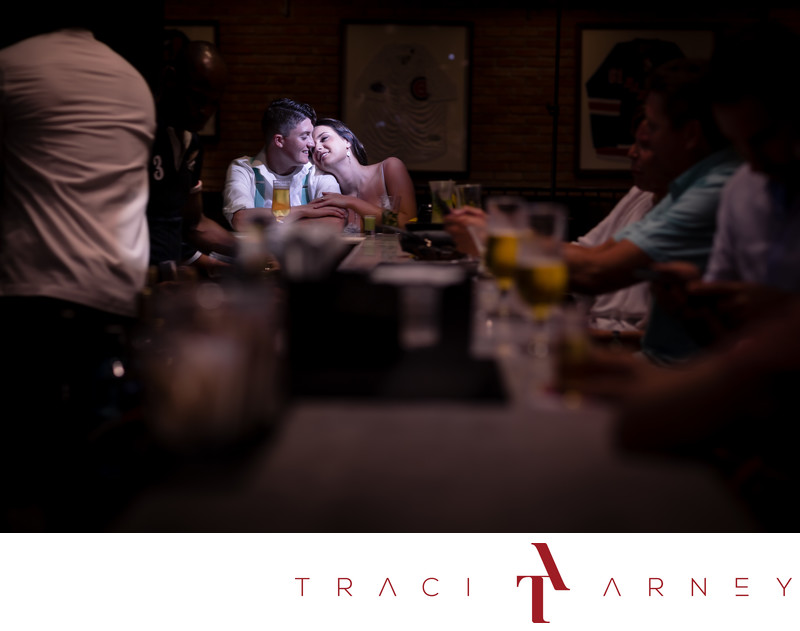 Day After Sessions: If you choose to skip the romance session on your wedding day, then the next day, you get all gussied up again and we go and take our time and play! No stress, as many locations as we can get to together. We just play and take our time!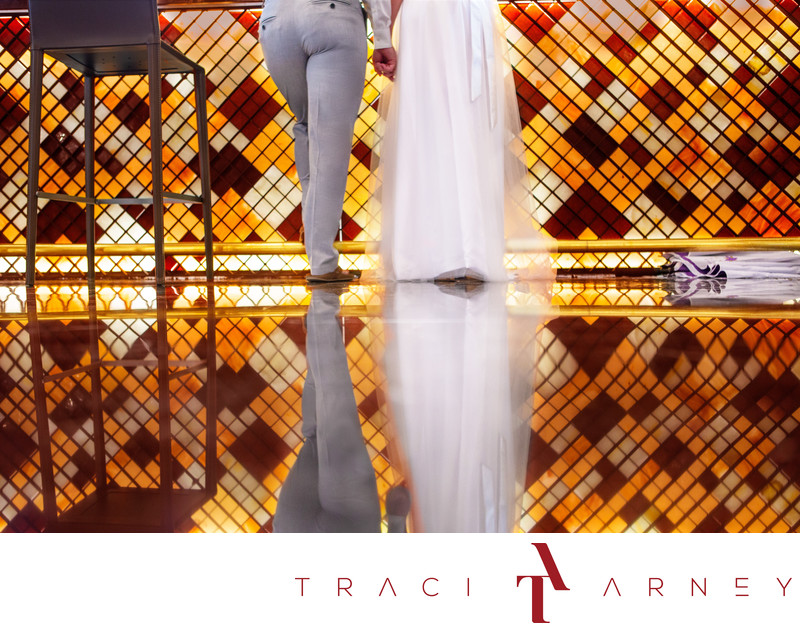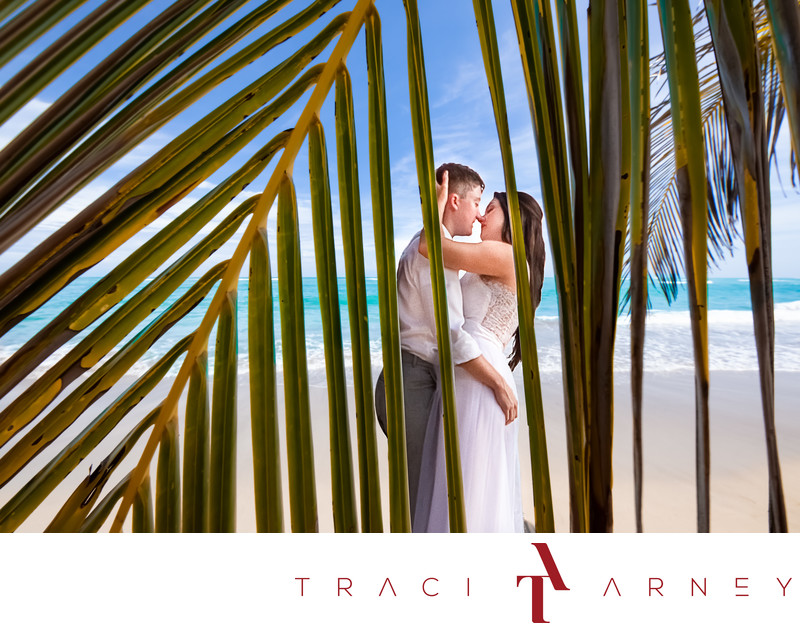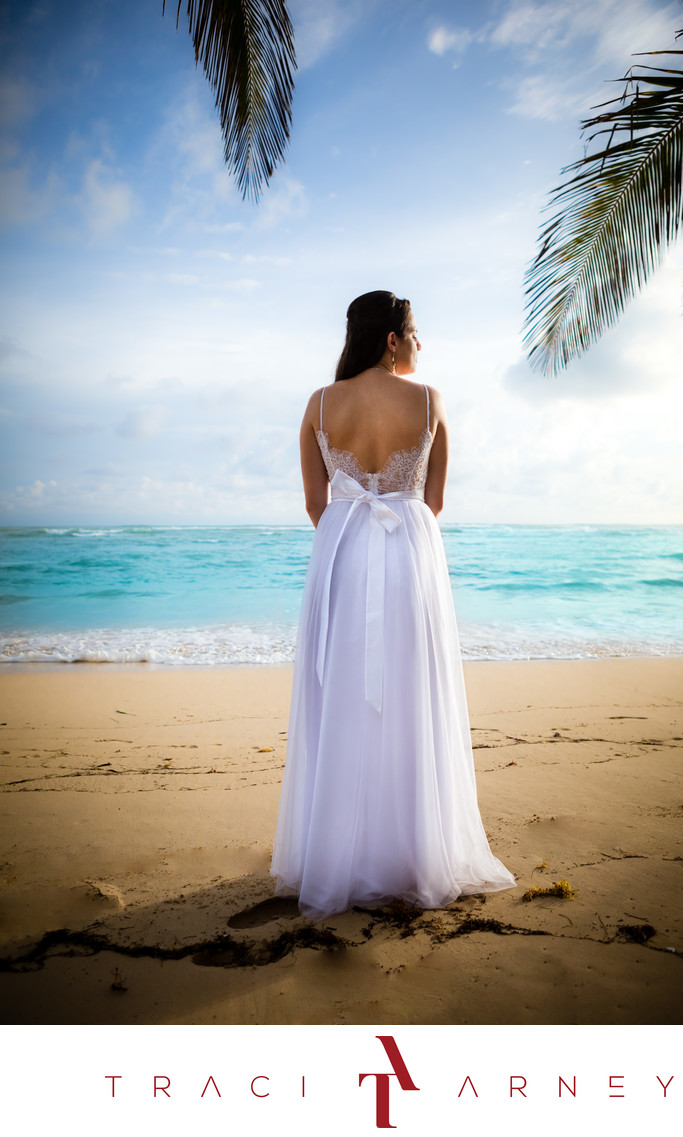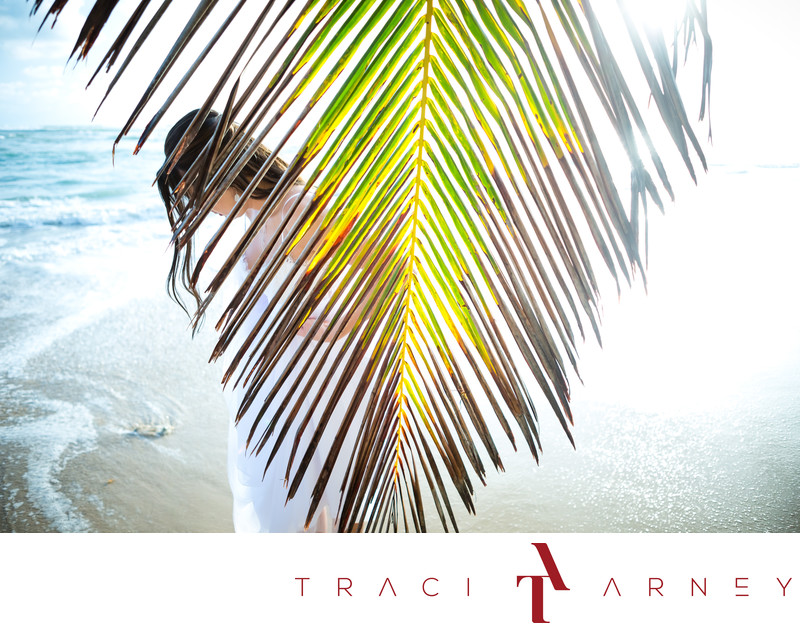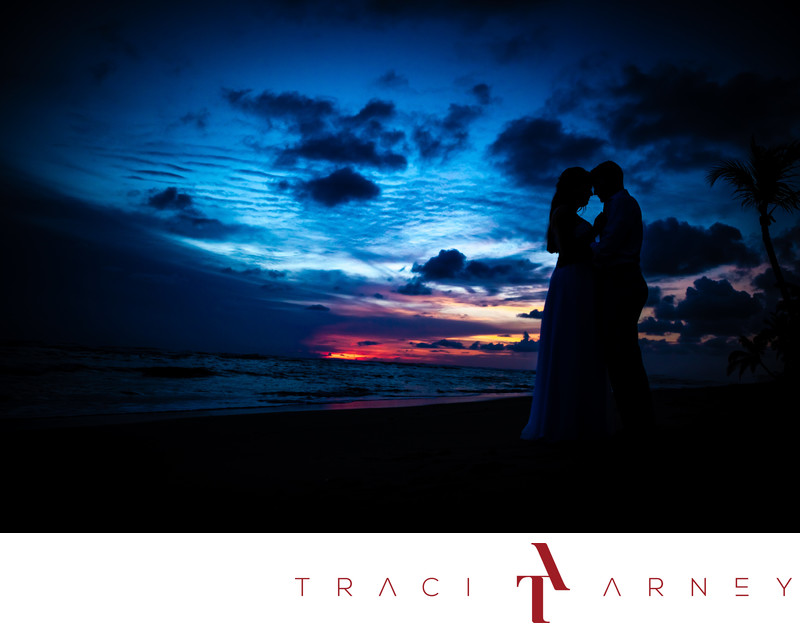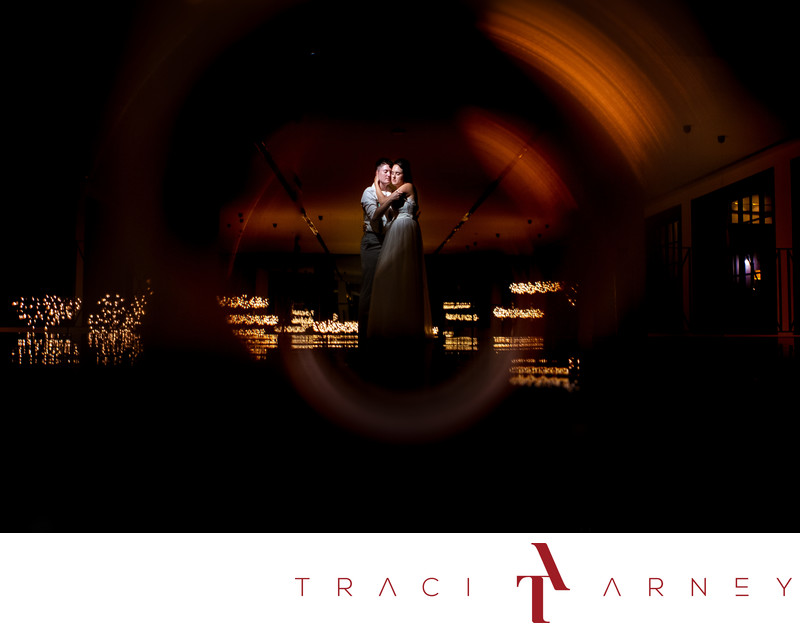 Wedding weekends can be structured any way you want. With Chelsea and Tuck, you can see I was with them the majority of all three days. Of course, if you want private time, I can disappear. The objective is to give you a stunning record and pieces of art from your wedding.
It is such an incredible honor to be asked to travel with clients to beautiful destinations for their weddings. If you're looking for a photographer for your destination wedding, I would love to talk to you about your plans!
How Do Travel Fees Work on Destination Weddings?
When I shoot nationally or internationally, I ask you to pay all our travel expenses (airfare, food, lodgings, and any additional travel expenses such as Lyft or taxis). Some of my clients like to use points and air miles to cover my travel and that is fine. I just ask that you clear all reservations through me before booking. If I am traveling with a second*, their travel expenses will be added to the total. I will send you an itemized invoice of any incurred expenses and they are due upon receipt.




*A second photographer is available upon request for an additional fee. Their travel fees will be additional as well.

Location: Carr Uvero Alto, Punta Cana 23000, Dominican Republic.

Keywords: Beach (32), Boat (2), Carribean Wedding (16), Couples Session (21), Destination Elopement (26), Destination Engagement Session (30), Destination Portrait Session (10), Destination Wedding (128), Dominican Republic (25), Elopement (27), Excellence El Carmen (26), International Elopement (25), International Engagement Session (19), International Portrait Session (3), International Wedding (42), Same-Sex Weddings (23), Tropical, Wedding (252).

1/6400; f/1.8; ISO 100; 14.0 mm.


Destination Wedding Photographer, Copyright @ 2023, Salisbury, NC Wedding Photographer Traci Arney, 225 Stonefield Ln, Salisbury, NC 28146, (336)404-6949, Privacy Policy, Terms of Use