TESTIMONIALS
VICTORIA & JARED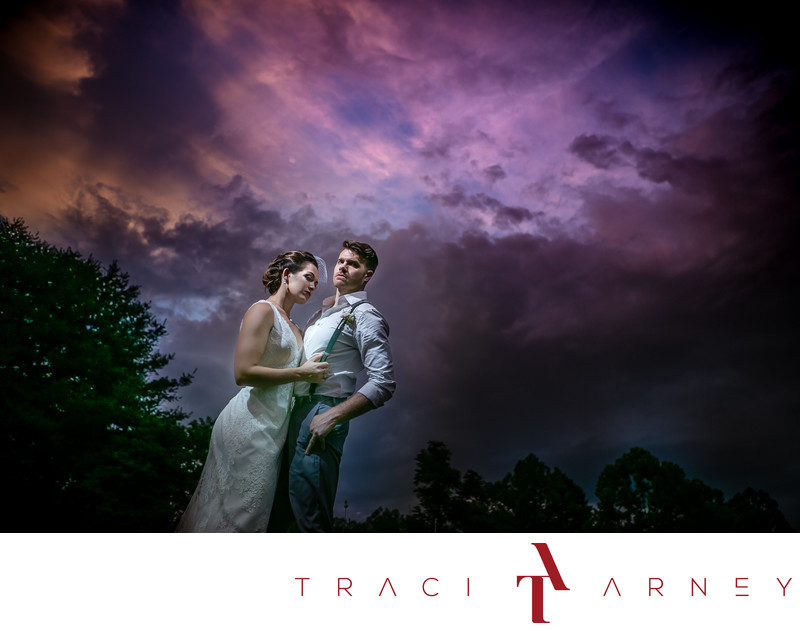 Asheville, NC
"They say everything happens for a reason. When our original chosen photographer discovered she was double booked for our wedding date and had to cancel about 3 months before our wedding, we were a little unnerved, but she recommended we seek out Traci, and my gosh we're glad we did! By some twist of lucky fate, Traci was available for our big day (thankfully we got married on a Monday). We immediately clicked with her (go ahead, meet her... I guarantee you'll click with her, too) and when we saw the quality of her work, we were SOLD, and she got us booked quickly. Here's the thing about Traci: she's an artist, and a talented one at that. This isn't her job. It's her passion and her life. Every fiber of her being goes into her work as a photographer, and it shows in each image she produces. She will stop at nothing to get "THE shot," even if it means breaking her nose, tumbling down rocks, or falling victim to poison ivy. She's a "no-limits" type of artist, and it makes for the most amazing experience, both while you're in front of the lens AND while you're enjoying the final product for the rest of your life. I can't wait to work with her again!
ELIZABETH & TYLER
Sapelo Island, GA
"Traci is THE BEST in the business. Her insight, unique style, and creativity makes her work stand out high above the rest. Thank you, Traci!!! <3"
TAMSIN & TYLER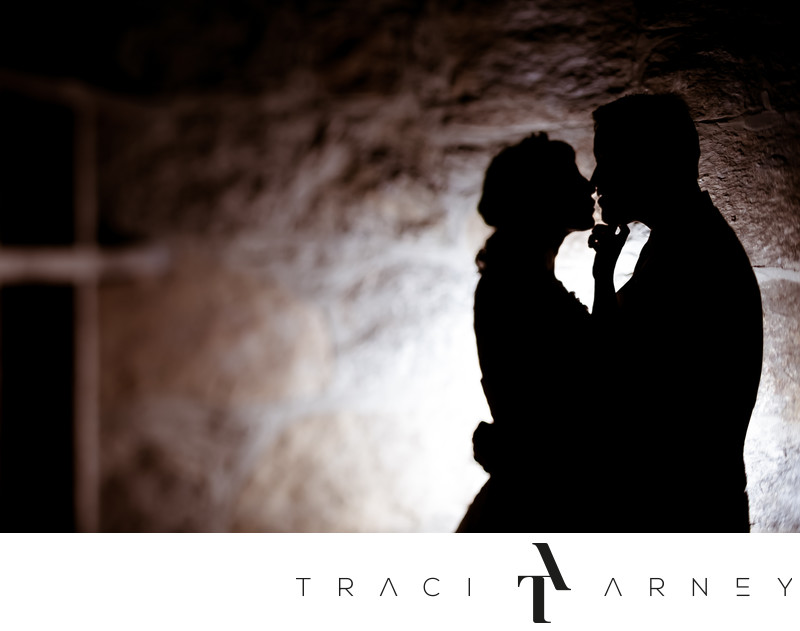 Asheville, NC
"If you're looking for a photographer to cover your event, look no further - Traci is phenomenal! Her work speaks for itself She is a fine-art, award-winning talent, and although I have only seen the sneak peek images thus far, they are astonishing, and I am so excited about seeing the rest of the collection. Not only is Traci's work outstanding, but so is her work-ethic. Traci goes to an enormous amount of trouble to really get to know her client(s), in order that she can truly capture the true self. Traci sends questionnaires for you to fill out, and enjoys hearing your story - this helps her to build a bigger picture and to come to know one as a person, and not just "a client". Traci is fun and friendly and so easy to work with. The photo shoot which she took my husband and I on (a private shoot, after the ceremony) was fabulous and exciting, and my husband and I loved every second of it; it gave us time together, away from the crowd, to be a couple, to be in love and for this to be captured as art. What a wonderful experience that was, and what a superb photographer Traci is. Look no further. You have found your photographer! (She is so good, in fact, that my sister has hired Traci to photograph her own wedding - not only that, but my sister is flying Traci TO SCOTLAND to shoot the wedding!)"
MELIA & JEFF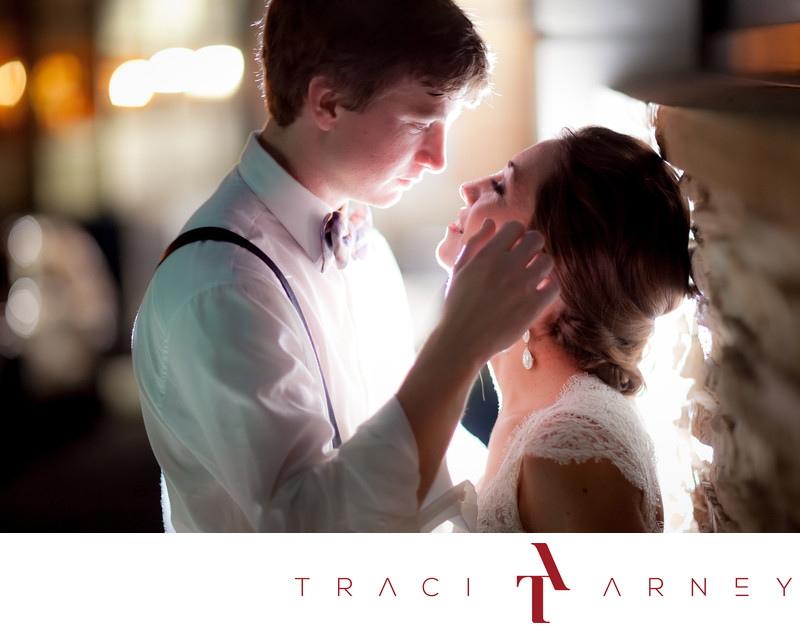 Asheville, NC
"We had the best experience with Traci! She did an engagement shoot, my bridal portraits, and photographed our wedding day. The best thing about Traci is that she will produce pictures that don't look like everyone else's wedding photos - they are stunning but editorial. She was also a photographer and wedding therapist all rolled in to one :). On the wedding day she made sure we got all of the shots we wanted in the most efficient way possible. That is saying something because we had a 20 person bridal party! I would absolutely recommend her to anyone."
KATHERINE & LYNN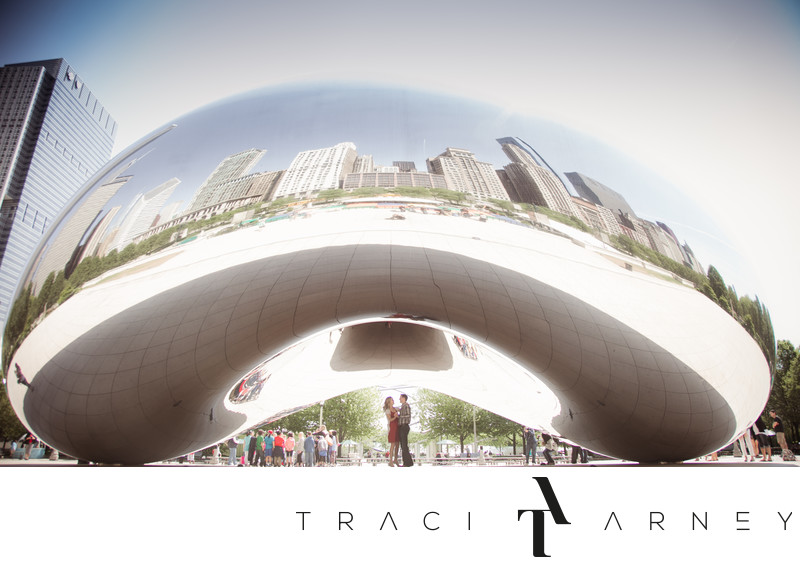 Chicago, IL & Bermuda Run, NC
"Traci was more than we could have ever dreamed possible. And the photos! Oh the photos... everyone near and far has commented on how exceptional our wedding photos are."
TREYCI & BRANDON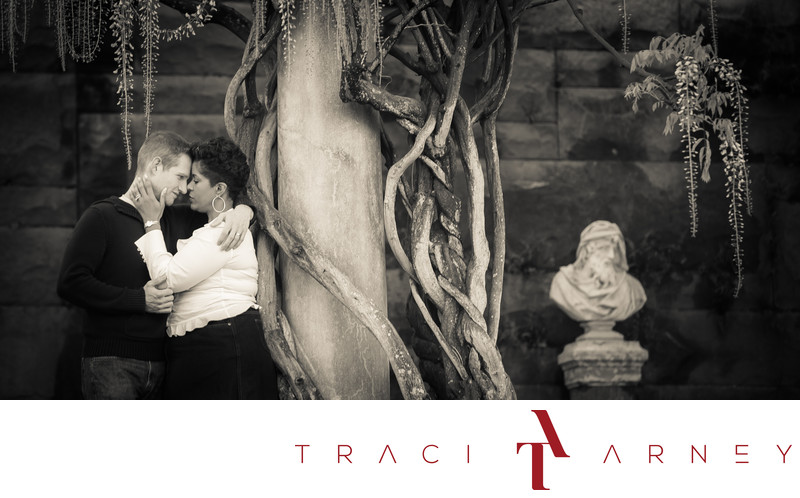 Greenville, SC
"WORTH EVERY SINGLE PENNY! As a novice photographer myself, photos were of the utmost importance to me. Not just any photos however. I needed a photographer who would be able to see shots that would cause me to relive the day over and over again. I needed shots that would take my breath away and that is precisely what Traci Arney and her assistant provided. A wedding is what it is and no matter how hard you try it goes by so fast and quite often photos are the only way you have the opportunity to see what REALLY happened and who was REALLY there. Traci's sensitivity and professionalism provoked such a confidence and trust in her that my husband and I literally tried anything she asked:) I didn't anticipate it but now know that I will be working with Traci time and time again when there are moments I must catch and sentiment I must relay. Book her and you'll have NO regrets."
ASHLEY's FATHER

Graylyn, Winston-Salem, NC
"Traci Arney Photography was incredible! We are so pleased with our shots, as are our family and friends. Our daughter has fantastic photos that she will love for the rest of her life. Traci was flawless in how she captured our personalities and guests."
KRISTEN & SCOTT
Camp Pinnacle, NC
Traci was amazing. Family and Friends can't believe how great our photos are. I can't believe i get to keep these amazing photos with me forever and i can look back at them to remind me of our special day. She captured everything! Traci is such a great photographer to work with. I will be calling her back for family photos and whenever i may have a child for newborn photos!!
SHERELLE & ANTHONY
Charlotte, NC
"Traci Arney is simply the best. When we first met Traci before our engagement shoot, she completely impressed me with the quality of her work, which she brought to our meeting in beautifully bound albums. She has a very artistic eye and finds ways to make any emotions come across vividly on film. Traci is also very warm, accommodating, and really wants to understand the vision that the bride and groom have for their wedding. She really took the time to understand Anthony and me and made sure our love story was on full display in our engagement photos and wedding photos. Our engagement session lasted as long as we were comfortable with and Traci allowed us to change venues, change clothes, and kept shooting until we were content with the amount of images she had. Sometimes I feel vendors shoot until they are satisfied, but Traci makes you feel like you share in the process every step of the way. I was initially a little nervous about wedding photography, because I can be camera shy, but Traci gives just enough direction to make you feel comfortable. I have never felt more beautiful than in the photos Traci shot for us and to know that I'll have those images for a lifetime makes me extremely grateful to her. I would definitely recommend Traci to anyone looking for an excellent photographer."
KATHRYN
Greensboro, NC
"Traci was an absolute dream to work with. I hate getting my picture taken, but she made me feel so comfortable and confident that I totally forgot about my insecurities. Our pictures look absolutely gorgeous and have been getting comments from far and wide! Not only does Traci do a fantastic job, she is so kind and professional. I cannot recommend her highly enough!"
JAMIE & NATE
Greensboro, NC
"Oh my gosh. I love them. I love them. I love them. Sheesh. Lordy. Oh my gosh. I LOVE THEM. I am calling mama right now. THEY ARE PERFECTLY US. I can't say thank you enough!I just love taking pics with you. You make me look so amazing and FEEL even more amazing!"
AMANDA & ADAM
Kernersville, NC
"Traci!!! I got goosebumps looking through the photos! I am simply blown away by your talent! We love every picture!" "Traci does a wonderful job of organizing everything prior to the wedding day which takes so much stress off of the bride. She also is very comfortable behind the camera, has an eye for every little detail, finds the most wonderful light in a room, and makes those in front of the camera feel comfortable while being photographed. The photo booth was a hit at our wedding!"
TARA & SAM
Cary, NC
"Traci, O. M. G. I am still dying over these photos! I love them all! Thank you so much for being so amazing!"
LINDSAY & BLAKE
Sapelo Island, GA
"I love love love the photos. My favorite comment thus far is Blake's. He said, "I miss our wedding". These photos so remind us of why. I have never seen wedding photos so full of laughter. Thank you a thousand times over!!!!!"

LISA
Greensboro, NC
"All I can say is AMAZING!! Traci was fantastic to work with. From our first conversation, the planning, date and location, to the photo shoot and actual results she was just phenomenal and completely professional. She made me feel totally comfortable. You could tell she had a vision and the final product was artistic and sexy....just what I wanted. I was amazed by the photographs. She was a delight to work with and I plan to use her again very soon for some family portraits. I HIGHLY recommend her.

Destination Wedding Photographer,
Copyright @ 2023
,
Salisbury, NC Wedding Photographer Traci Arney
,
225 Stonefield Ln, Salisbury, NC 28146
, (336)404-6949,
Privacy Policy
,
Terms of Use