Portraits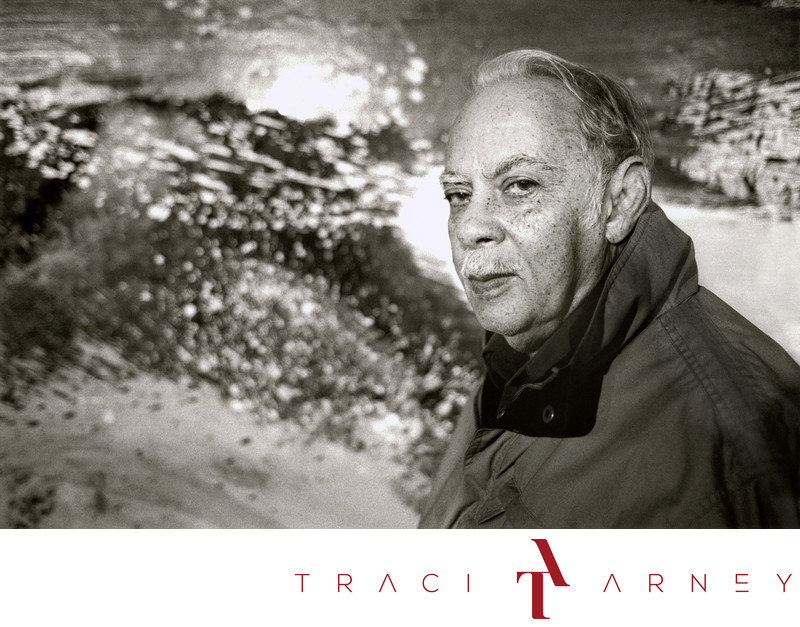 To me, a portrait is more than just a photograph of a face. It is capturing the true, intense personality of the subject or telling an elemental truth about who they are. In this portrait with fantastic abstract artist Allie McGee, we were surrounded by his incredible paintings and artwork. McGhee is known for his large expressive paintings in which he often combines colors inspired by nature with symbolic forms and shapes to convey ideas about harmony in the universe. He continues his exploration of science and spirituality in his latest works, drawing parallels between the two.

McGhee, whose works can be found in international collections, is a native of Charleston, West Virginia, and holds degrees from Ferris College (now Ferris State College), Big Rapids, Michigan and Eastern Michigan University, Ypsilanti.When we were working together, and portraits are absolutely a collaboration, I loved how Allie's skin tones matches the textures in his painting. He is such a beautiful man in both body and soul and, seriously, what an honor to be able to capture the work and the beauty of such a man.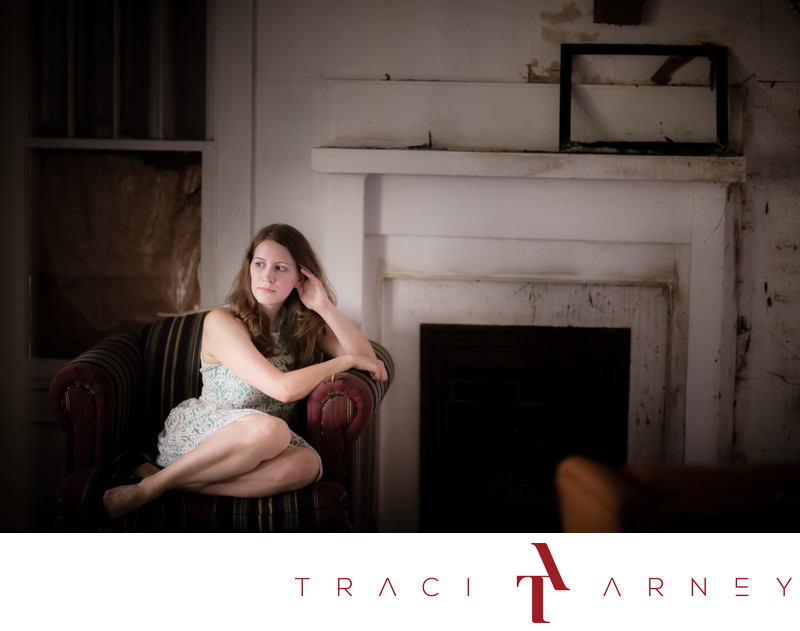 Colby has a deep love of abandoned spaces. So much so that part of her engagement session and her bridal session took place in abandoned spaces. A lot of her free time is spent exploring and learning the history of these places. So when I chose this set up for her portrait, I wanted to show her reserved nature, her quiet elegance, and that love and embrace of her of forgotten places.

Destination Wedding Photographer,
Copyright @ 2023
,
Salisbury, NC Wedding Photographer Traci Arney
,
225 Stonefield Ln, Salisbury, NC 28146
, (336)404-6949,
Privacy Policy
,
Terms of Use