Wedding Photography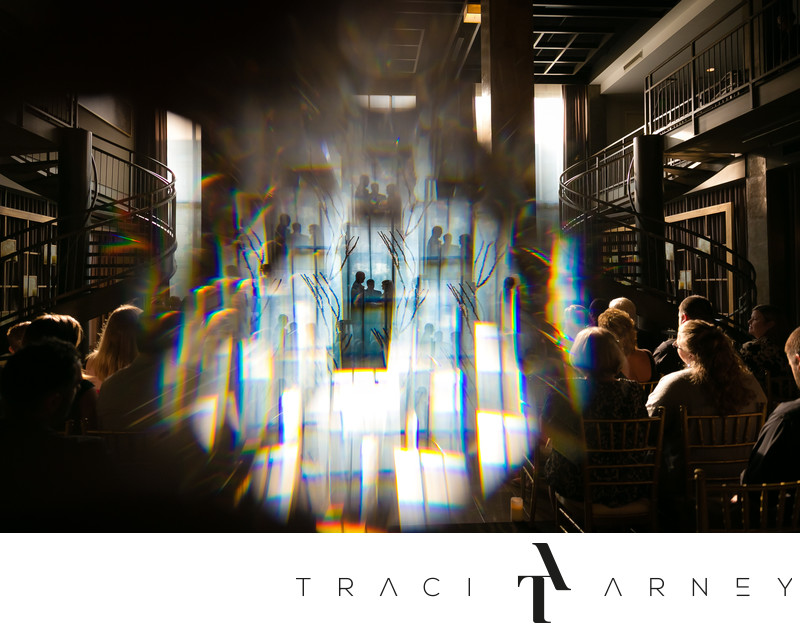 Passion, emotion and a cinematic feel are hallmarks of my wedding photography. Also a good bit of "how the hell did she do that???"

For the first 15 years of my career, I was an exhibiting fine artist with my documentary series and fine art pieces showing in museums and galleries all over the world. It is one of the best feelings in the world to stand in a gallery and watch people mill past your work, then something catches their eye. They stop, spend time with your piece. The longer they look at it, the more they take it in, the more impact that image will have on them. My job as an artist is to evoke emotion because that emotional connection creates a relationship with the audience that will cause your piece to resonate and leave an emotional stamp on them. The more they remember your work, the greater power what you're trying to say has.
My background in the world of fine art photography began when I was in the 7th grade. I had a science teacher who taught science through photography. Anything he could relate to photography, he did. Light, optics, chemistry...you name it. I got hooked early and never looked back. After high school, I got accepted to Oxford University for a semester abroad and studied under enormously influential educators with a concentration in photography. When my instructor asked me what my future plans were, I said I was planning on architecture but her swift kick in the butt followed by "Are you insane???" made me rethink my life path.
After leaving Oxford, I went on to Arizona State University and studied under the likes of Bill Jay, Eric Kronengold, Mark Klett, James Hajicek, and Magnum photographer David Hurn. Their emphasis on the fine art and history of photography has so clearly directed my own work. You can see references to artists like Gustav Klimt, Johannes Vermeer, Picasso, Andre Kertsz, Edward Weston, and even the likes of the prehistoric statue The Venus of Willendor. History of art is a major touchstone in my modern work. Movies, and beautiful cinematography also play a role in how I see the world. I love directors Ang Lee, Alfonso Cuarón, Guillermo del Toro, Peter Jackson, Andrew Niccol, Robert Redford, Gary Ross, and so many others (especially for their understanding of light to define a mood.)
When I am shooting weddings or other events, it's like a marathon. But I adore it! I never seem to get tired and I am always ramped to get to the next part of the shoot. Part of what makes weddings so much fun is getting to know my clients so well. Throughout the wedding planning, I am always available to chat and quite honestly, stalking you more than a little bit. The reason is simple and quite selfish. The more I know about you, the more we know one another, the greater the trust between us and the better the photographs. They tell a truer story. You will see me climb on things, lay on the floor, get in the very center of the dance floor with you - all so I can get the most intimate, dynamic shots that will make you feel like you are back in the moment. After all, my job isn't simply to take beautiful or award-winning photos. It is to make art pieces that will return you to your day every time you see them. And it is to create a beautiful document of your history together for your children and grandchildren.
Shooting in North Carolina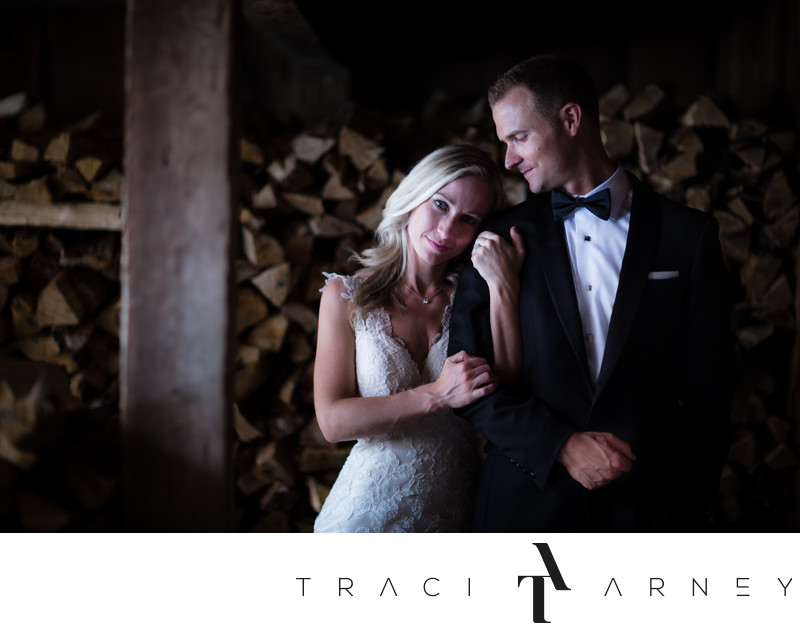 I have had the enormous pleasure of shooting at some of the best known venues in NC as well as some of the most low-key, off the tracks locations or even in people homes. Whether you are looking for the best wedding photographer in Charlotte, Raleigh, Durham, Greensboro, Asheville, Wilmington, Chapel Hill, Winston-Salem, Fayetteville, Cary, High Point, Hickory, Mooresville, New Bern, Wake Forest, Rocky Mount, Boone, Carolina Beach, Gastonia, Hendersonville, Apex, Huntersville, Statesville, Gastonia, Goldsboro, Garner, Wrightsville Beach, Emerald Isle, Morehead City, Matthews, Camp Lejeune, Fuquay-Varina, Nags Head, Asheboro, Kill Devil Hills, Brevard, Blowing Rock, Southern Pines, Southport, Kitty Hawk, Kernersville, Eliabeth City, Kannapolis, Maggie Valley, Ocean Isle, or any other city in NC, contact Traci Arney about your dates. Some of my favorite Venues in the Asheville area include the incredible Biltmore House, Camp Pinnacle, The Venue, Homewood, The Crest Center & Pavilion, Claxton Farm with their sweet llamas, Twickenham House, Highland Lake Inn, The Grove Park Inn, The Grand Bohemian Hotel and Deerfields. In Raleigh and it's surrounding areas, you should check out Fearrington Village, The Renaissance Hotel, The Stockroom at 230, The Dreat Room at Top Of The Hill, All Saints Chapel, Durham Arts Counsel, The NC Museum of Art, The MC Museum of Natural Sciences, 1705 Prime, The Merrimon House, The NC Botanical Gardens, The Birning Coal Theater, The City Club of Raleigh, and The Museum of Life and Sciences. For Charlotte venues, a few of my personal favorites are The Ritz Carlton, Separk Mansion, The Levine Museun of the New South, 220 North Tryon at Foundation for the Carolinas, The Omni Charlotte Hotel, The Vanlandingham Estate, The Fillmore, Providence Country Club, The McGill Rose Garden, The Ballantyne Hotel, and The Whitehead Manor and Conference Center.Other favorites across the state include Raffaldini Vineyards in Rhonda, Childress Vineyards in Lexington, the Champagne Cellar Lioncrest, both at the Biltmore, the beautiful Salisbury Historic Train Station, Elkin Creek Vineyards, Graylyn in Winston-Salem, String and Splinter in High Point, The Millennium Center in Winston-Salem, The Carolina Inn, The Proximity and O.Henry Hotels and Kress Terrage as well as Revolution Mill in Greensboro, Summerfield Farm in Summerfield, Rosa Lee Manor , the Issac Taylor Garden in New Bern, and Grandover Resort in Greensboro. Also check out The Sutherland Estate and Gardens in Wake Forest.
Shooting in the United States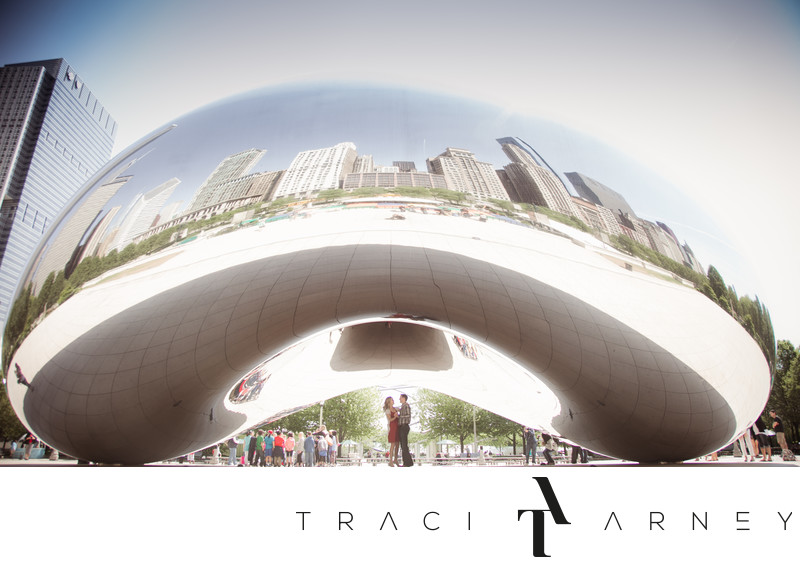 I have a deep wanderlust and love exploring new places. Weddings and portrait shoots have taken me all over the United States. I shoot often in New York City and other locations throughout New York state. I also shoot in Philadelphia and everywhere in Pennsylvania often.Other cities I frequent are Los Angeles, California, Washington DC, Seattle, Washington, Boston, Massachusetts, Houston, Texas, Miami, Florida, San Diego, CA, Phoenix, Arizona, Portland, Oregon, Chicago, Illinois, Birmingham and Huntsville, Alabama, Las Vegas, Nevada, Virginia Beach, Virginia, and Reynolds Mansion on Sapelo Island, GA (this is a personal favorite!) I've shot at Holly Farm in Carmel, CA, Just some of the smaller locations and private venues I've shot in are in Maine, Rhode Island, West Virginia, Tennessee, Connecticut and Ohio and Tennafly, New Jersey. I haven't had the pleasure of going to Alaska, Puerto Rico, or Hawaii so - bucket list, people!!! Let's set up shoots in every state of the Union. Some of my most recent venues have been The Biltmore House, Asheville, NC, and Congress Hall in Cape May, New Jersey. I've also shot at beautiful Park Winters in Winters, CA, Riverside on the Potomac in Leesburg, VA. LeHigh University, The Holly Farm in Carmel, CA, The Art Institute of Chicago, The Shawnee Inn and Golf Resort in the Poconos, and The York Harbor Inn in York Harbor, ME.
International Weddings
Now, let's talk about international weddings. Like I said...wanderlust! I've shot at Melville Castle in Edinburgh, Scotland which was one of the most beautiful and dramatic settings I've ever had the pleasure of shooting in. The weather was blustery, rainy and freezing cold but, oh my gosh, the light! Even when it was pouring rain, there's something so magical there. I happened to get this wedding by shooting meeting the bride at her amazing sister's Asheville destination wedding. We clicked and before the night was over, I had a new client and a new stamp for my passport. My sister went over with me to act as my assistant. She told me after the event she'd never shoot with me again because "You're insane and you work too hard." I take that commentary as the highest compliment. The harder you work, the better your images will be. And this ended up being an Fearless Award-winning wedding. Romilly and Adam are both deliciously beautiful and the wedding could not have been any better. Melville Castle was a dream location and the images were absolutely everything I had hoped and dreamed of! So let's get our travel on and hit as many locations around this beautiful world as possible. Countries I would love to shoot in include going back to my beloved England, and please oh please let's go to Ireland! I also want to shoot a wedding anywhere in India, Morocco, the Middle East, Austria, Australia, The Bahamas, The Dominican Republic, Columbia, China, France please, Greece as soon as possible. Germany, Iceland, Italy, Japan, Mexico, and, ahhh, Mongolia is such a bucket-lister. I'd love to shoot in Nigeria or New Zealand, Peru, Switzerland, Turks and Caicos Islands, or Trinidad and Tobago. Actually, I'll travel anywhere you want to go whether it's for portraits or weddings. I am always game!
Traci Arney Photography, Copyright @ 2018, Charlotte Wedding Photographer Traci Arney, 225 Stonefield Ln, Salisbury, NC 28146, (910) 594-4824, Privacy Policy, Terms of Use